Always wanted to give a TEDx talk? This could be your chance.
Registrations for the 3 minute pop-up talks are now open! Spots are allocated on a first-come, first-served basis so be quick to ensure you don't miss your chance!
Here's how to do it:
Join the audience (if you haven't already registered to attend TEDxBaselLive, you can do so at tedxbasel.com/tedxbasellive-2019).

Fill out the registration form at the bottom of this page.

You will be notified by email if you are one of the first 12 to register (registrations will close after 12 have been selected).

Prepare a talk no longer than 3 minutes.

Give your talk at the TEDxBaselLive event on April 27th.

The top 3 speakers, voted by the audience, will give their talk again at our event on May 11th during registration.

The winner will give their talk on the main stage that afternoon!
Rules
Talk's content must be in compliance with copyright law. Speakers must inform TEDxBasel beforehand of any third-party material that will be used in their presentations and seek written permissions to copyrighted materials when applicable.

No inflammatory, political or religious agenda, nor offensive or polarising "us vs them" language.

No pseudoscience.

No commercial agenda.

No payment.

Must follow a memorised script and provide 3 printed copies to TEDxBaselLive on April 27th 2019.

Sign speaker waiver at event if chosen to present on main stage, click here for a blank template to read over.

All talks will be interrupted at 3 minutes.

TEDxBasel reserves the right to veto the audience's selection if necessary.
More information
Speaker order will be predetermined.

Must be ready to present as scheduled. A specific time will be sent to you closer to the date.

Slide format 16:9 PowerPoint with HD images

Slides must be pre-recorded as a video so they auto advance without a clicker. (see instructional video here)

Slides must be uploaded to WeTransfer and the link sent to registration@tedxbasel.ch. before April 22nd 2019
Prepare for your pop-up talk
Pop-talk inspiration - from those that have done it...
When Liz opened the email from TEDxBasel, she laughed out loud. A 3-minute pop up talk. She had toyed with doing a TEDx talk in the past, but had let that idea go. Yet she was intrigued. Within the next 24 hours, she decided to sign up...
In this blog, Liz shares her personal pop-up journey...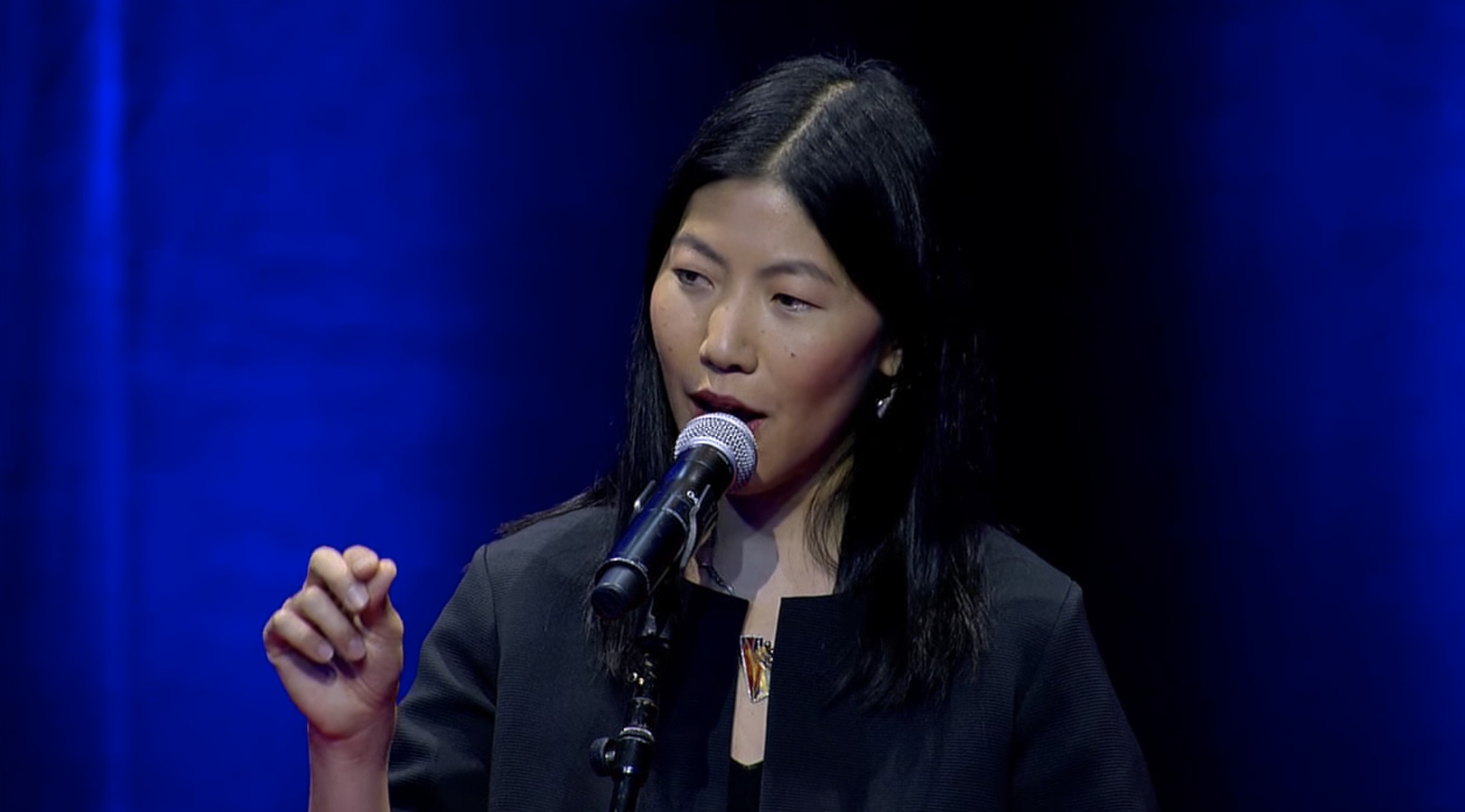 The inside view of TEDxBasel
All TEDxBasel speakers are special, but Liz adds a bit more "specialness" to it. You don't know this, but we only met Liz on the day of the event. And that happened because she was the winner of the 3 minutes Pop-Up Talks that we created for everyone in Basel.
Read more about how Liz's journey continued...
TEDxBasel 2019 Pop-up Talks Registration Form
Registration for the 3-min pop-ups is still open! This form will be closed after 12 people apply.